Our International Lecturers & Experts
We work together with artists, curators, critics, and authors. The international instructors from different artistic disciplines work with various media including painting, sculpture, drawing, film/video, installation, architecture, photography, illustration, intervention, and performance. All online courses & classes are held in English.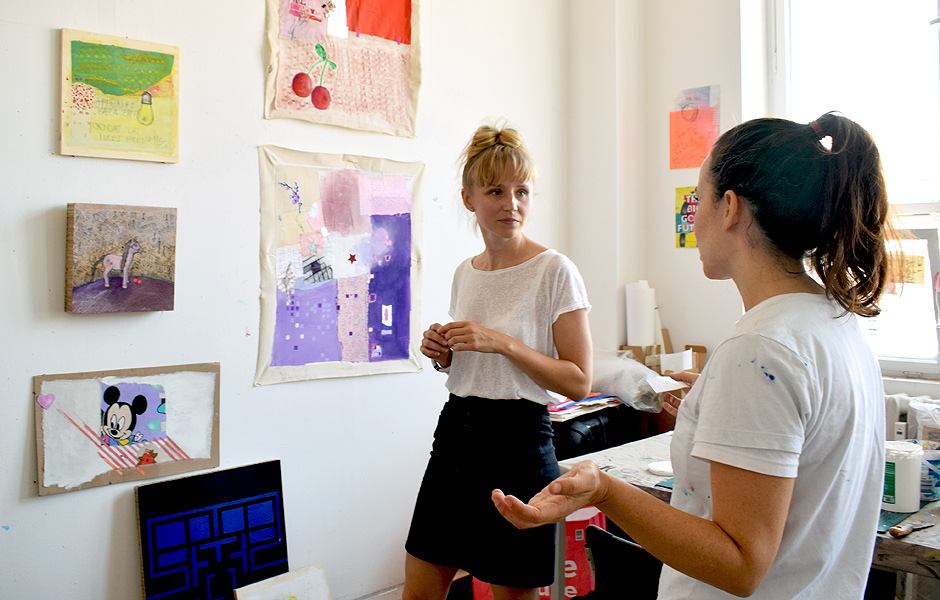 Dagmara Genda is an artist and writer. Her art art has been shown at the Arp Museum, Remagen DE Walter Phillips Gallery, Banff; the Esker Foundation, Calgary; Contemporary Art Forum Kitchener + Area Biennial 2014, as well as numerous public and private venues across Canada, the US and Europe. Genda is currently completing a public art project for the expansion of the subway system in Toronto.

www.dagmaragenda.com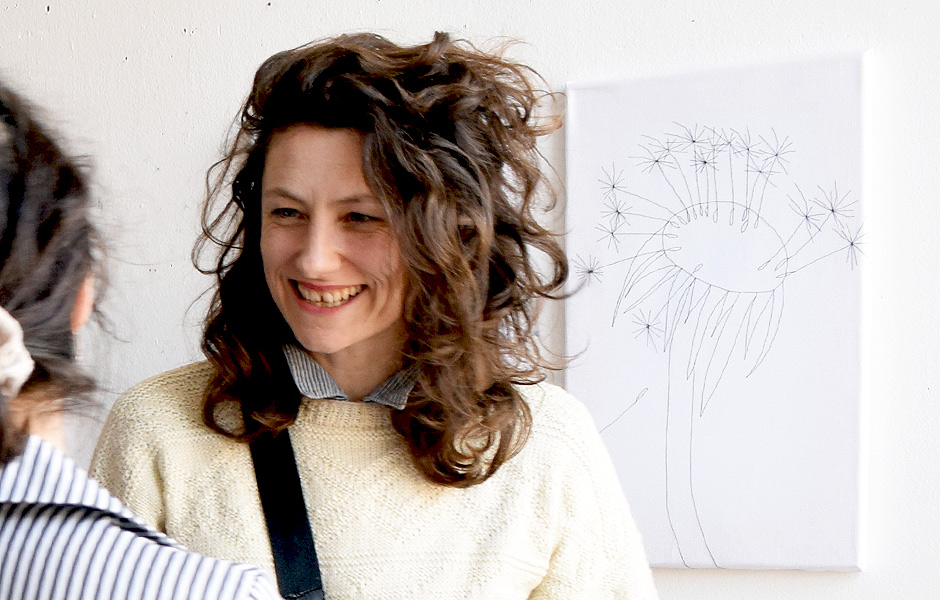 Emma Waltraud Howes works as a translator between movement and form. Her focus is on the development of an expanded choreographic practice that incorporates public interventions, kinaesthetic and architectural research, and graphic scores for performances. Her interdisciplinary works are informed by her background in dance, performance theory, and the visual arts and are guided by observations of bodily gestures.
Maria Isserlis is a curator, art historian & a co-founder of the curatorial platform A:D: based in Berlin & Dresden. Whilst studying Art History and Media Science at the Friedrich-Schiller-University, Maria Isserlis (born 1986, Kyiv, UA) became an assistant curator in the Contemporary Art Department of the State Hermitage Museum (St. Petersburg, RU), where she realised numerous shows including End of Fun by Chapman Brothers, while also working parallel as a freelance curator for the Goethe Institute St. Petersburg. After returning to Germany she was based in Berlin and organised the exhibition Home of Future at the Haus am Waldsee Museum. Since 2013 Maria has been working as the General Coordinator of MANIFESTA 10 (St. Petersburg, RU). Following Manifesta 11 (Zurich, CH) Maria joined the curatorial team of the biennial and curated part of new productions including Maurizio Cattelan, Mario Garcia Torres and Aslı Çavuşoğlu new works. In 2016-17 Maria was an exhibition director at the V-A-C Foundation Zattere (Venice, IT) and produced the exhibition Space Force Construction in collaboration with Chicago Art Institute (USA). In 2017 and 2018 she was a co-curator of the first and second edition of  aresearch program, AKI AORA (Tulum, MEX). From Sept. 2019 Maria joined the curatorial team of the museum Albertinum (Dresden). Currently Maria curates the solo show of Alban Muja at the Pristina National Gallery (Pristina, KO).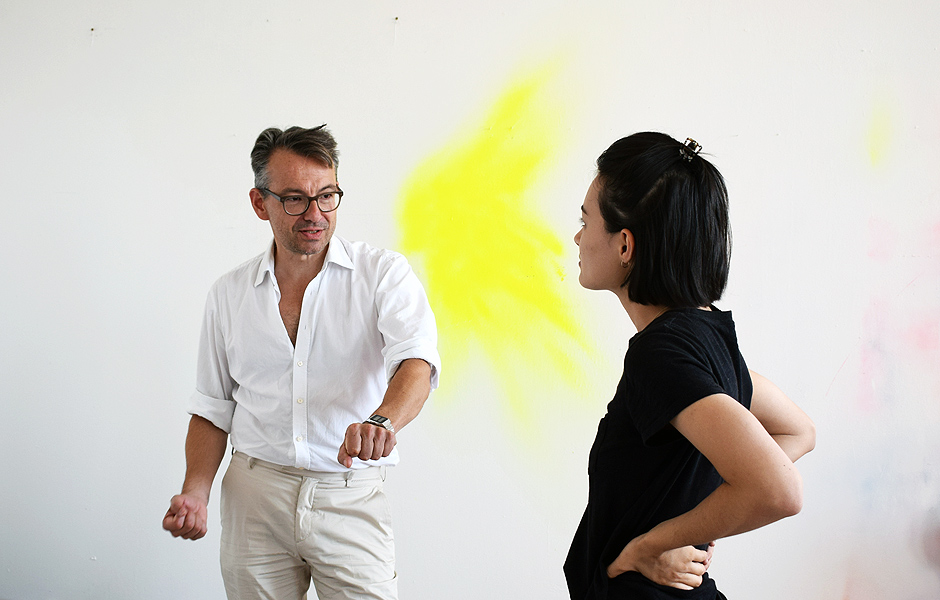 is a critic, curator and artist, based in Berlin. His essays, portraits or criticism has been published by international art magazines, such as Flash Art International (Milano), Frieze d/e (Berlin/London), Billedkunst (Oslo), /100 (Berlin) and in books by institutions such as the UCLA Hammer Museum, Los Angeles; MUSAC, Leon; Aspen Museum, Colorado; Schirn Kunsthalle, Frankfurt/Main; Thyssen Bornemisza Contemporary, Vienna; Kunsthalle Düsseldorf; Julia Stoschek Collection, Düsseldorf and many others. His artwork is invested in creating collaborative formats, oscillating between sculpture performance and exhibitions. This includes collaborations with other artists such as »Come early, avoid disappointment« with the artist group Gelitin at TBA21 in Vienna, and the Venice Biennale, 2011, or »The Art of Conversation« with Paolo Chiasera and Matthew Antezzo, at PSM Galllery, Berlin, 2013, or or his art related music projects, including ACO- Art Critics Orchestra, (w. Raimar Stange, Oystein Aasan, Sabine Schmidt, and others), or The B-Men (w. Manfred Peckl, Marc Bijl u. Marcus Sendlinger).
Born in 1976 in Damascus Suburb, and currently based in Berlin, Khaled Barakeh graduated from the Faculty of Fine Arts in Damascus, Syria in 2005, completed his MFA at Funen Art Academy in Odense, Denmark in 2010 and finished his Meisterschueler at the Städelschule Art Academy in Frankfurt a.M, Germany in 2013. During his stay in Europe Barakeh, originally trained as a painter, has developed a stronger concentration on conceptual art practices. Today he works in a variety of media, focusing on the current and pertinent issues, often revolving around politics and power structures in context of identity, culture and history. He has exhibited at the Künstlerhaus Stuttgart; Shanghai Biennale; Salt Istanbul; Kunsthalle Brandts, Overgaden Denmark; Frankfurter Kunstverein; Artspace New Zealand and many other institutions and venues around the world.
Recently Barakeh started a new initiative called Syria Cultural Index, dedicated to mapping and connecting the Syrian artistic community around the globe and showcasing their work to wider audience.
www.khaledbarakeh.com
www.coculture.de
born in 1981 in Diyarbakır, is a sociocultural initiator, artist, and lecturer who lives and works in Berlin and Amsterdam.
He is the initiator of The Silent University, which is an autonomous knowledge exchange platform by refugees, asylum seekers. Working across a variety of media, Öğüt's institutional solo exhibitions include Round-the-clock, Alt Art Space Istanbul (2016); Forward!, Van Abbemuseum, Eindhoven (2015); Happy Together: Collaborators Collaborating, Chisenhale Gallery, London (2015); The MATRIX Program at the UC Berkeley Art Museum (2010); and Kunsthalle Basel (2008). He has also participated in numerous group exhibitions, including the British Art Show 8 (2015-2017); Okayama Art Summit; 11th Gwangju Biennale; Museum On/OFF, Centre Pompidou, Paris, FR (2016), the 13th Biennale de Lyon (2015); 8th Shenzhen Sculpture Biennale (2014); Performa 13, the Fifth Biennial of Visual Art Performance, New York (2013); the 7th Liverpool Biennial (2012); the 12th Istanbul Biennial (2011); the New Museum Triennial, New York (2009); and the 5th Berlin Biennial for Contemporary Art (2008).
He has taught at the Dutch Art Institute, Netherlands (2012); the Finnish Academy of Fine Arts, Finland (2011–ongoing); and Yildiz Teknik University, Turkey (2004–2006), among others.
Öğüt was awarded the Visible Award for the Silent University (2013); the special prize of the Future Generation Art Prize, Pinchuk Art Centre, Ukraine (2012); the De Volkskrant Beeldende Kunst Prijs 2011, Netherlands; and the Kunstpreis Europas Zukunft, Museum of Contemporary Art, Germany (2010). He co-represented Turkey at the 53rd Venice Biennale (2009).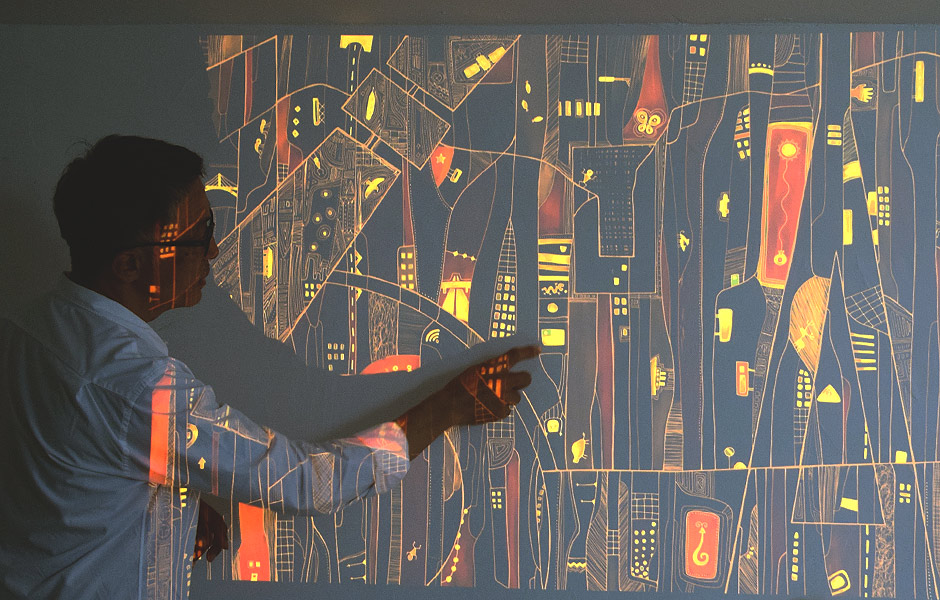 Manray HSU is an independent curator and art critic based in Taipei. Manray is co-founder and director (2010-2012) of Taipei Contemporary Art Center and teaches at art academies in Taiwan and abroad.
A main focus of Manray's work is on politics of mobility, borders of different forms and urban conditions in the age of globalisation, flows of capital, and activism-related art. Recent research includes interdisciplinary art practices related to environmental issues, multi-species interactions in urban and rural scenarios, with a special interest in viewing the Anthropocene in the context of contemporary philosophy and ancient Chinese thinking.

Major exhibitions include, "The Sky Is the Limit: 2000 Taipei Biennial" (with Jerome Sans, Taipei Fine Arts Museum); "How Big Is the World?" (2001, O.K Center for Contemporary Art, Linz); Wayward Economy (2004, Main Trend Gallery, Taipei); "Wrong(ed) Attitudes: Tsui Kuangyu and Su Huiyu" (2006, Sparwasser HQ, Berlin); Naked Life (2006, MOCA Taipei); Liverpool Biennial in 2006 (with Gerardo Mosquera); "Future Relics" (2007, co-organized with Hu Fang, Documenta 12 Magazine); 2008 Taipei Biennial (with Vasif Kortun); Biennale Cuvee in 2009 (the OK Center for Contemporary Art, Linz); Forum Biennial of Taiwanese Contemporary Art in 2010 (Taipei Contemporary Art Centre); "The South: an Art of Asking and Listening" (2017, Kaohsiung Museum of Fine Arts); "Autosrada Biennale: The Future of Borders" (2017, Prizren, Kosovo); "Herbal Urbanism: An artistic project on cosmopolitics" (2018, Hong Gah Museum, Taipei); "When Kacalisian culture meets wth vertical city: Greater Sandimen Contemporary Art" (Feb. 2019, Sun Yat-sen Memorial Hall, Taipei; May 2019, Taiwan Aboriginal Culture Park, Pingtung).

Manray has served as juror for Venice Biennale (2001), Istanbul Biennial (2001), Hermes Art Award for Korean Contemporary Art (2007), Hugo Boss Asian Art Award (2012), etc.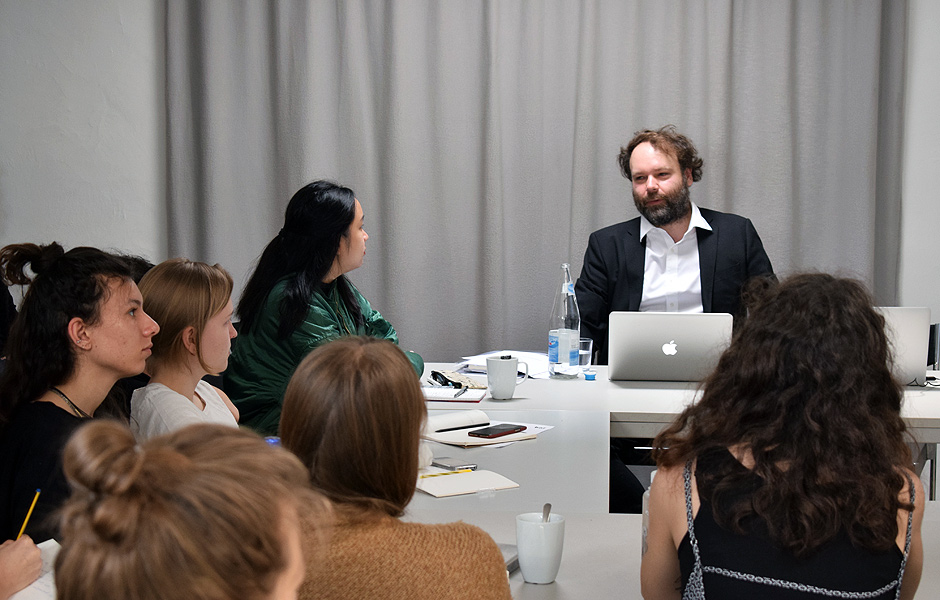 Habib William Kherbek is the writer of the novels Ecology of Secrets (Arcadia Missa, 2013) and ULTRALIFE (Arcadia Missa, 2016), New Adventures (left gallery, 2020), and Best Practices (Moist Books, 2021). His video-poem playlist/collection/reading, retrodiction (2016), was released by left gallery. Other poetry collections include Everyday Luxuries (Arcadia Missa, 2018), and 26 Ideologies for Aspiring Ideologists (If a Leaf Falls Press, 2018). Twenty Terrifying Tales from Our Technofeudal Tomorrow, a short story collection, was published by Arcadia Missa in 2021, and Still Dancing, an art book Kherbek curated and contributed images to, was published by TLTR Press in the same year. Abstract Supply (London) will release Kherbek's collected art writings, entitled Entropia, in 2022. He was the recipient of a research fellowship from the Sandberg Institute in 2020 during which time he wrote Technofeudalism Rising (left gallery, 2021). He is currently a fellow at the 0x Salon based at Trust in Berlin. His writing has appeared in the award-winning Block Magazine, Tank Magazine, Rhizome.org, Berlin Art Link, MAP, Flash Art, Spike Magazine, Sleek, Samizdat, AQNB, and a number of other publications. His Ph.D. is from the University of London, Birkbeck (2014).
Kherbek produces music under the name dirtagnan, and oversees a subscription-only fashion project entitled HabibWear. 
Bibliography 
Ecology of Secrets (2013)
ephemera (2014) 
Ultralife (2016)
Pull Factor (2016) 
retrodiction (2016)
Everyday Luxuries (2018)
26 Ideologies for Aspiring Ideologists (2018) 
New Adventures (2020)
Twenty Terrifying Tales from Our Technofeudal Tomorrow (2021)
Technofeudalism Rising (2021) 
Best Practices (2021) 
Still Dancing (2021) 
black pillows (2021)
Entropia: The Childhood of a Critic (2022)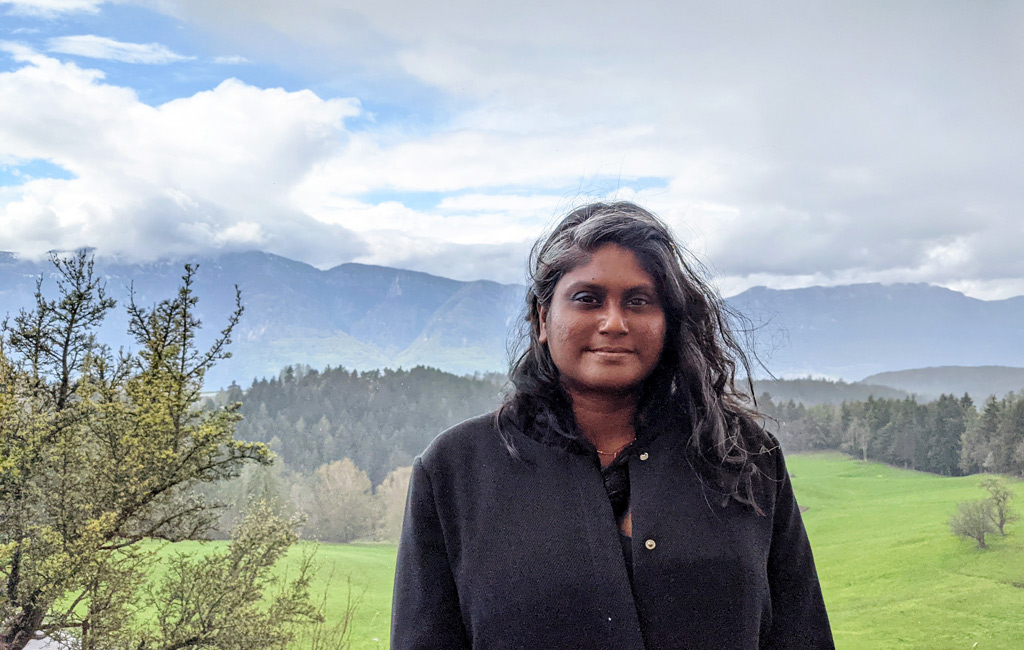 Rosalyn D'Mello grew up as a 'Bombay-Goan' in Mumbai. She spent the last decade in New Delhi before moving to South Tyrol in the Italian Alps in 2020. As a freelancer, she has performed various callings as a third-world feminist writer, art critic, essayist, columnist, researcher, and editor.
Her debut memoir, A Handbook for my Lover was published by HarperCollins India in 2015 to critical acclaim while her art criticism has been published in a range of international anthologies, magazines and newspapers. 
Since 2016, she has been writing a weekly feminist column for mid-day exploring domestic itinerancy, political activism and life-writing. Her fortnightly columns for STIR synthesise memoir and art criticism. She is a TBA 21 Ocean Fellowship mentor (2021) and is the recipient of an India Foundation for the Arts art research grant, which has supported her forthcoming book for Oxford University Press on South Asian artistic studio practice. She is presently working on the sequel to her debut memoir, an autobiographical treatise on metabolic living, female mysticism, housewifely artistic legacies and feminist jouissance.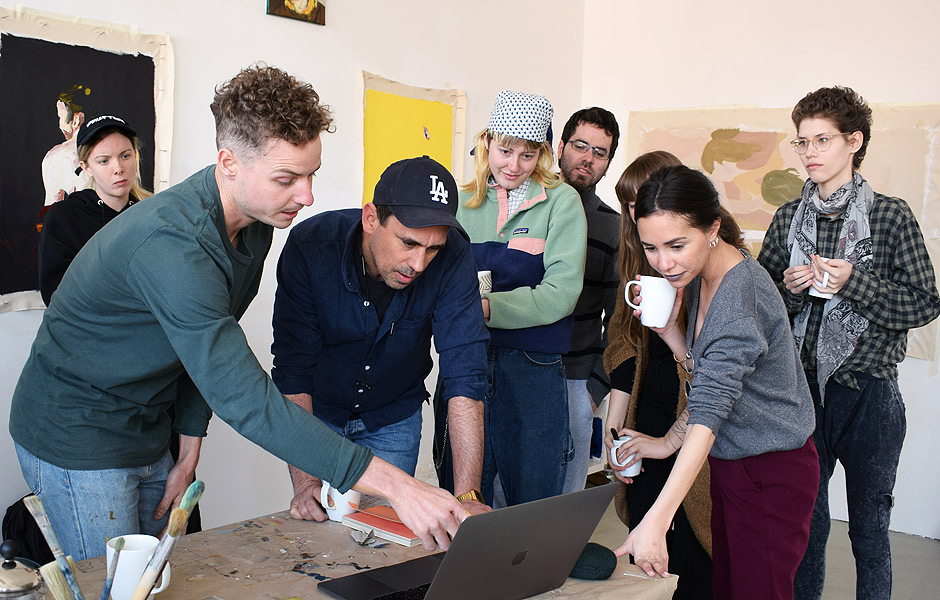 In his videos, photographies and installations, Niklas Goldbach is involved in the relation between architecture and necropolitics within modern traditions and postmodern cities. Established between reality and fiction, Goldbach's works use architectural concepts and elements to create ambiguous perceptions of man-made environments.

He presented his works in numerous solo shows, group exhibitions, and festivals in venues such as the Museum der Moderne, Salzburg, Museo Reina Sofia, Madrid, Mori-Art Museum, Tokyo, Neuer Berliner Kunstverein n.b.k., documenta 14 public programs, Berlinische Galerie – Museum of Modern Art Berlin, Cornerhouse, Manchester, National Taiwan Museum of Fine Arts, Centre Pompidou, Paris, Houston FotoFest Biennial, Bergen Assembly, Württembergischen Kunstverein Stuttgart and the Short Film Festival Oberhausen.
Adrian Melis (Havana, Cuba,1985) takes as his starting point current socio economic circumstances in Cuba as well as in Europe and considers how the shifting status quo affects the lives of individuals and furthermore the ways in which societies operate within their framework. Drawing from issues of unemployment, bureaucratic inefficiency, corporate as well as political corruption he creates mechanisms in which third parties' experiences and stories are integrated in the production or execution of his work. His methodology instills within the works ironic and absurd qualities, meanwhile allowing for elements of absence, either formal or symbolic to manifest. Inspired by the lack of motivation and productivity in Cuba, Melis also experiments with creating feasible temporary employment opportunities both at home and in Europe.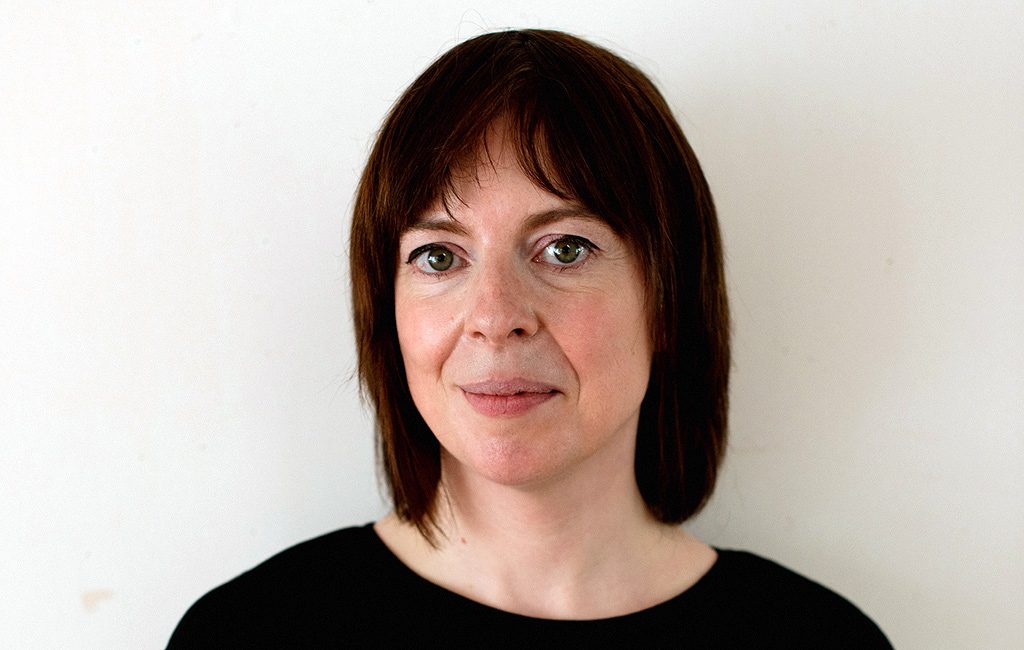 Susan Finlay (*1979) is an artist and writer based between Berlin and the UK. She is the author of the novels My Other Spruce and Maple Self, Objektophilia, Our Lady of Everything, and Arriviste, and the poetry pamphlets, Indole, Sex and the City 2, and The Unruly Glove, the Green Bum, and the Sickly Trickle (to accompany an exhibition of the same name by Zoe Williams).

In 2016 she co-curated Inland Far, an exhibition inspired by Herbert Read's only novel and its relationship to Jung at the Herbert Read Gallery in Canterbury, and in 2018 Isadora, a combination of text, sound, and film pieces based around the concept of a European salon at MoHA, Austin.

In 2020 she was writer-in-residence at London's Freud Museum. Finlay studied Fine Art at Camberwell College of Arts, London and the Royal College of Art, London and is currently enrolled on a creative writing PhD at the University of Manchester.
Sophie Lee (*1988, Johannesburg) is an artist and filmmaker. Her expanded moving image works reject linear narratives, instead combining emotional and fictive registers towards an affective storytelling. After studying at Slade School of Fine Art, London (Ba) (2012) she completed a two year residency at de Ateliers, Amsterdam (2016 – 2018). In 2018 she was a participant at Skowhegan residency, Maine.

Recent exhibitions include Kunstfort Museum (Solo) (Kunstfort, NL); Royal Palace Amsterdam (Amsterdam, NL); Artists Unlimited (Solo) (Bielefeld, DE); Amsterdam Art Weekend (Amsterdam, NL); The Whitstable Biennale (Whitstable, UK); PS120 (Berlin, DE); Rogers Office (Los Angeles, USA); Yaby (Duo) (Madrid, ES); Zona Mista (Duo) (London, UK); November Film Festival (London, UK). 

Lee is currently supported by the Mondriaan Fonds.
As an accomplished art writer, critic and curator who also holds a PhD in art theory from the Sorbonne in Paris, German image and art theorist Klaus Speidel regularly writes himself and also teaches art writing to artists, art history students, critics and curators in a variety of countries and contexts at the Paris College of Art, the University for Applied Arts in Vienna and the Summer Academy for Fine Arts in Salzburg and others.
He writes for various print media, including Frankfurter Allgemeine, Der Standard and The Art Newspaper. He is co-founder of Verein K and facilitates Crit Cross. Klaus Speidel has over 15 years of experience with helping artists find words and concepts for their practice.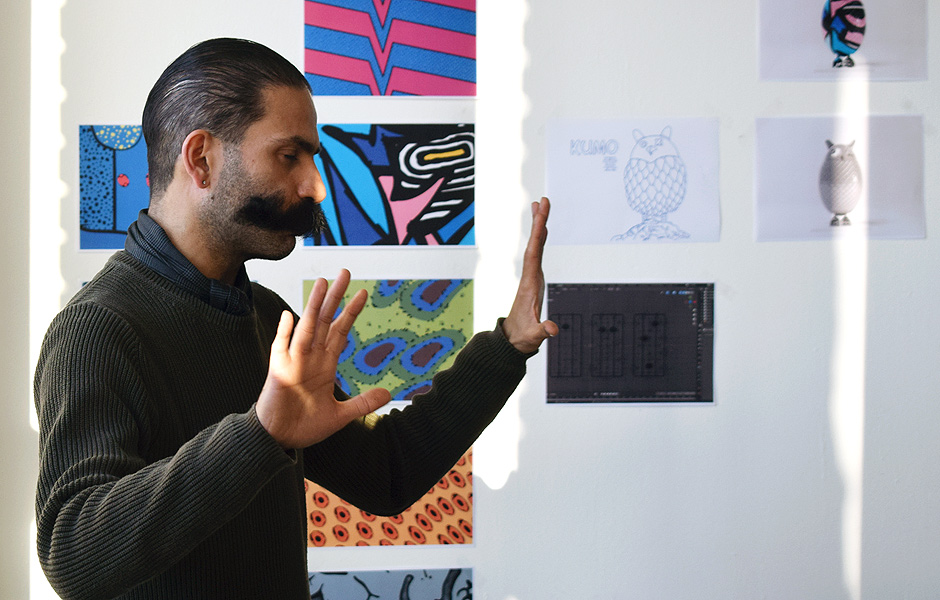 Rouzbeh Rashidi (born in Tehran, 1980) is an Iranian-Irish filmmaker. He has been making films since 2000, at which time he founded the Experimental Film Society in Tehran. Rashidi has always worked entirely away from mainstream conceptions of filmmaking, striving to escape conventional storytelling stereotypes. Instead, he roots his cinematic style in a poetic interaction of image and sound. He generally eschews scriptwriting, seeing the process of making moving images as exploration rather than illustration. His work is deeply engaged with film history, and primarily concerned with mysticism, philosophy, esotericism, cosmology, phenomenology, and hauntology. The films are wildly experimental and often surrealist, magical realist, and mysterious, and have been associated with the Remodernist movement. They are unified by his oneiric imagination, idiosyncratic working methods, and the dreamlike experience of watching them.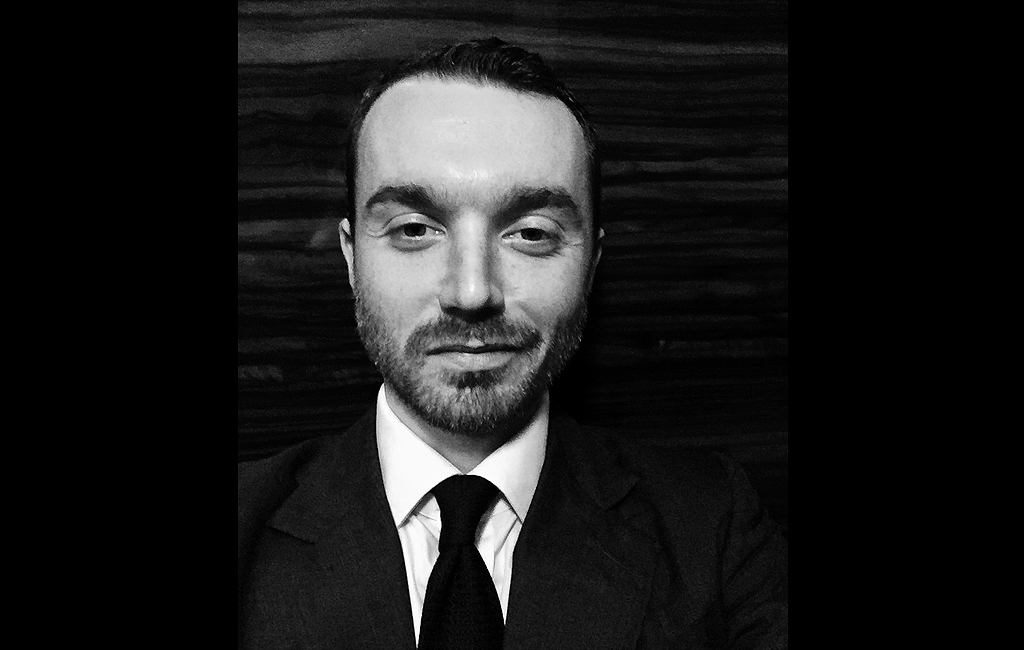 Alex Estorick is a media theorist whose work seeks to develop socially progressive approaches to new technologies. Experienced across educational, editorial and museum platforms, Alex's approach to innovation depends on interdisciplinary understanding and deep media genealogies.
As Contributing Editor for Art and Technology at Flash Art, he established the magazine's digital column, "The Uncanny Valley", as a bridge between contemporary art and new media. He contributes to numerous publications – from Frieze to the Financial Times – and recently published the first aesthetics of crypto art: a data-driven study of the early genesis of the NFT phenomenon using machine learning and co-occurrence network analysis. As Editorial Director at ClubNFT, he develops strategies to protect, support and empower NFT collectors.
His work as a trustee for the Estorick Collection of Modern Italian Art involves industrial partnerships, fundraising and tailored strategies that embrace London's local art and tech communities. He has a BA from the University of Cambridge, where he read History of Art at Pembroke College, an MA in Digital Media Theory from Goldsmiths, University of London, and a Graduate Diploma in Law from The University of Law.
Joseph Walsh is an artist based in London. His work is about plants and actualising the statement "we co-habit with nature".  This has involved doing herb meditation workshops, observational drawing and painting in nature, and learning through his upkeep of a plot of land in a wildlife community garden.  He has also produced films, his most recent was about the long running cook's collective The Bonnington Cafe in London, showing its alternative work practice and how its approach to cooking and collective organisation has been sympathetic to a diversity of people.  Most recently he contributed to Flatness.eu and did a Caribic Walking residency.  
Select exhibitions include Human Machine Interface, Hilbert Raum, Berlin; Greenhouse Effect, Beaconsfield Gallery, London; Date With Thyme, ANDOR, London; Swamp Living, co-organised workshop at IMT Gallery, London; performance at The Showroom, London and 21st Century, a performative presentation at Chisenhale Gallery.
He studied Fine Art at Goldsmiths University, London, was a guest student at Staedelschule, Frankfurt and attended the LUX AAP programme.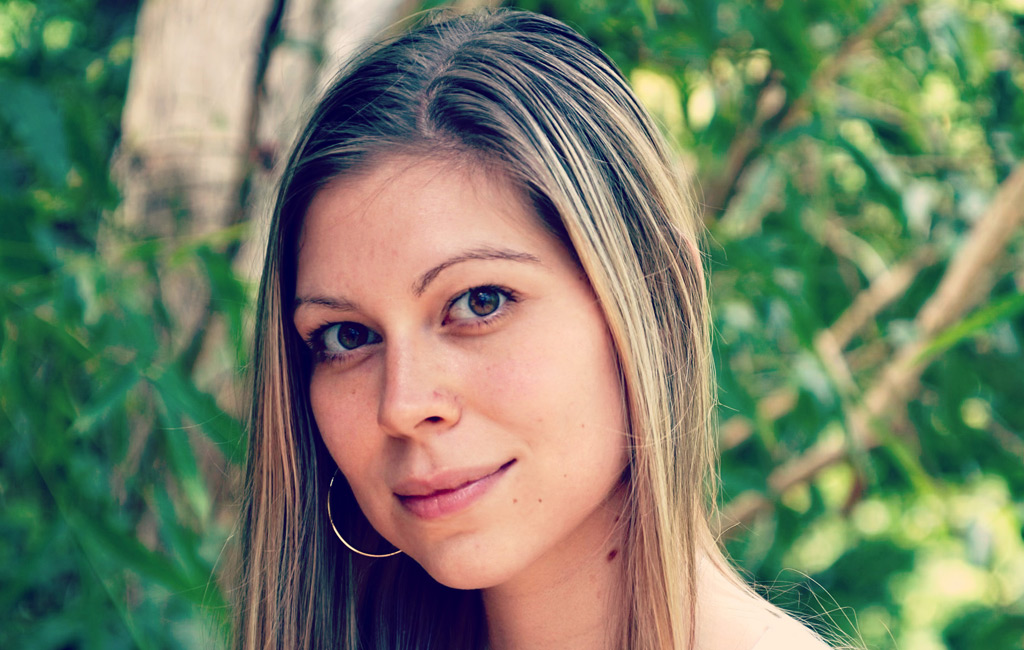 Virginia Valenzuela is a poet and journalist based in New York. She was most recently the Managing Editor at SuperRare Magazine, where she wrote and commissioned pieces on NFT artists as well as topics related to web3 and the metaverse.

Her writing has been published in Wired, The Independent, High Times, Right Click Save, and the Best American Poetry Blog.
She received a dual MFA in Creative Writing from the New School, where she was Research Assistant to David Lehman. She was also recently awarded the 2022 Future Art Writers Award from MOZAIK Philanthropy, and invited as a juror for their next exhibition, "The Digital Awakening."
She is currently tokenizing her poetry and writing her debut novel.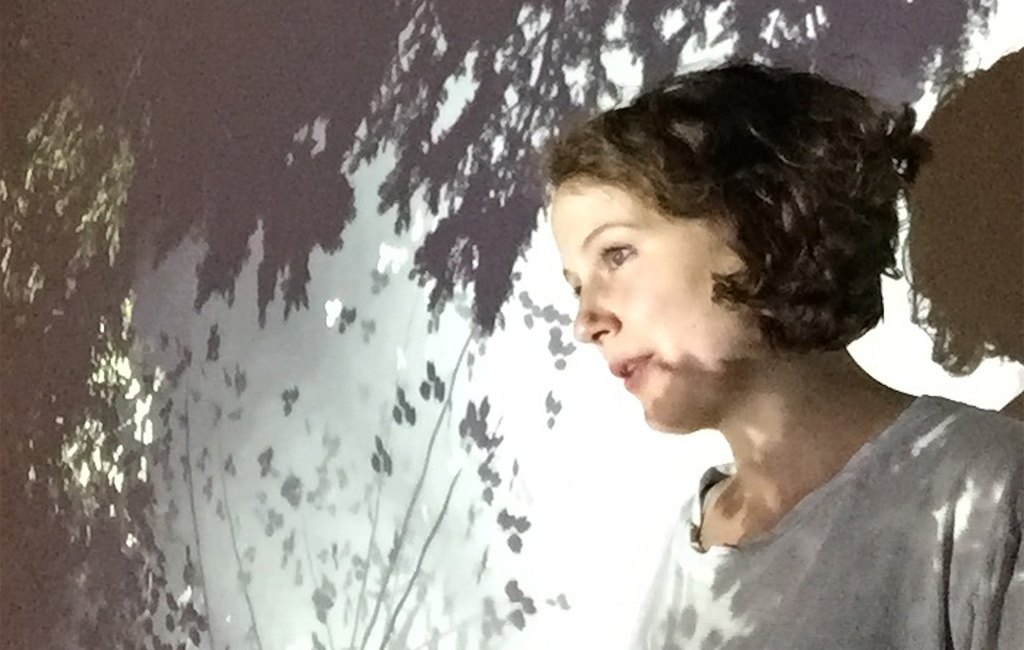 Dorine van Meel (1984, NL) is an artist based between Brussels and Amsterdam who's practice manifest as video installations, performances and collaborative projects.
Van Meel's solo work has been shown at the South London Gallery (London), the Berlin Biennale for Contemporary Art (Berlin), W139 (Amsterdam), Extracity (Antwerpen), Transmediale (Berlin), Nottingham Contemporary (Nottingham) and KW Institute for Contemporary Art (Berlin). Her interest in discursive practices, feminist methodologies, and self-organised forms of collaborations is reflected within the collective projects she initiates, including "The Southern Summer School" organised with Nelmarie du Preez at BAK in Utrecht and "Gentle Dust" organised with Rianna Jade Parker at Jupiter Woods in London and at the Berlin Biennale.
She teaches at the Rietveld Academie and the Sandberg Instituut in Amsterdam, where she will run a new masters programme called "Planetary Poetics" starting in the autumn of '23. 
Subscribe to our Newsletter