Get Started
This course is currently closed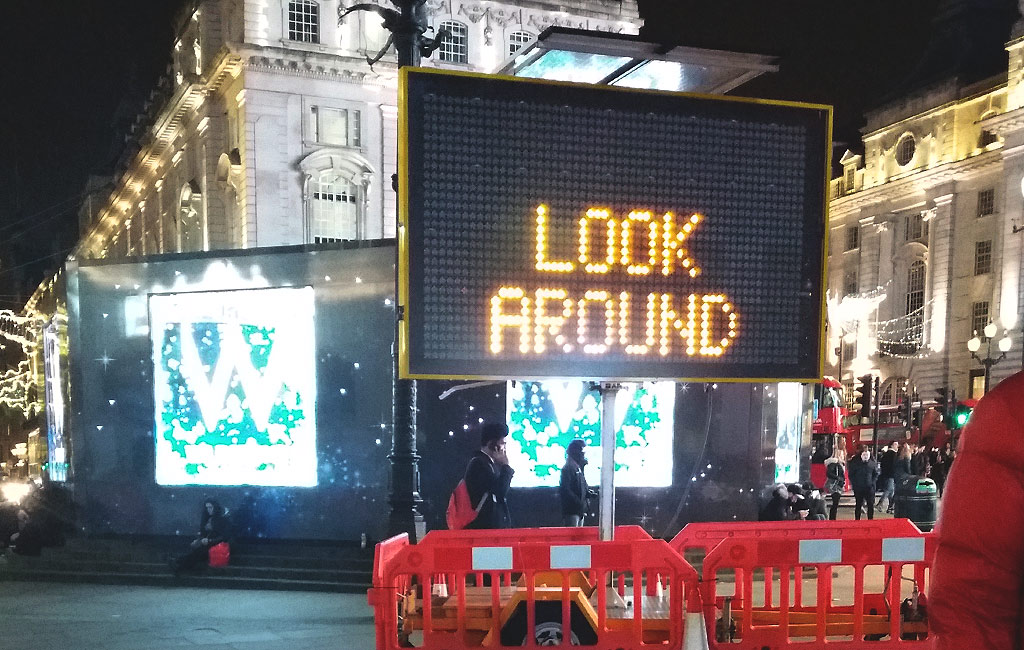 Please note that BAI will record the live sessions and check before booking a course the technical requirements as listed below.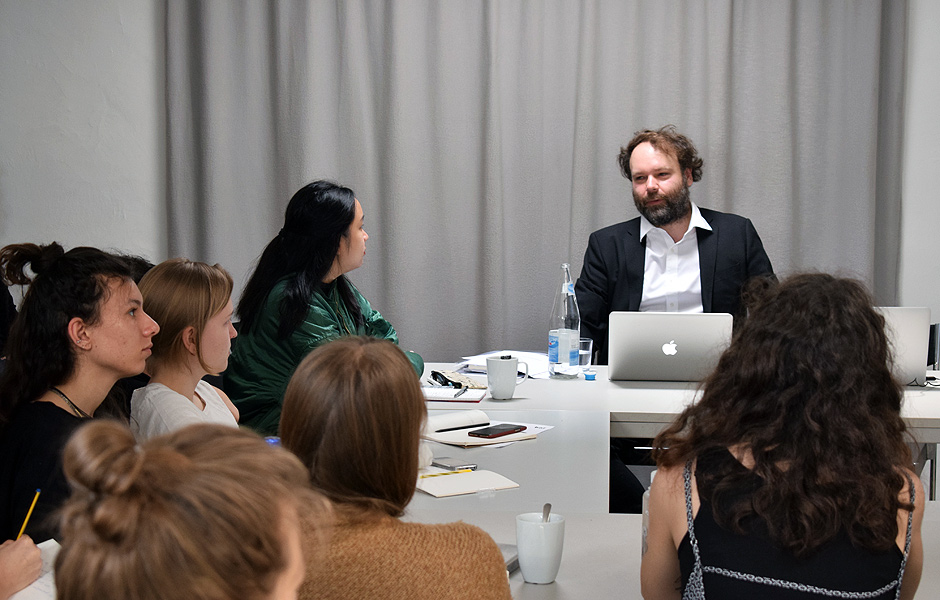 Habib William Kherbek is the writer of the novels Ecology of Secrets (Arcadia Missa, 2013) and ULTRALIFE (Arcadia Missa, 2016), New Adventures (left gallery, 2020), and Best Practices (Moist Books, 2021). His video-poem playlist/collection/reading, retrodiction (2016), was released by left gallery. Other poetry collections include Everyday Luxuries (Arcadia Missa, 2018), and 26 Ideologies for Aspiring Ideologists (If a Leaf Falls Press, 2018). Twenty Terrifying Tales from Our Technofeudal Tomorrow, a short story collection, was published by Arcadia Missa in 2021, and Still Dancing, an art book Kherbek curated and contributed images to, was published by TLTR Press in the same year. Abstract Supply (London) will release Kherbek's collected art writings, entitled Entropia, in 2022. He was the recipient of a research fellowship from the Sandberg Institute in 2020 during which time he wrote Technofeudalism Rising (left gallery, 2021). He is currently a fellow at the 0x Salon based at Trust in Berlin. His writing has appeared in the award-winning Block Magazine, Tank Magazine, Rhizome.org, Berlin Art Link, MAP, Flash Art, Spike Magazine, Sleek, Samizdat, AQNB, and a number of other publications. His Ph.D. is from the University of London, Birkbeck (2014). Kherbek produces music under the name dirtagnan, and oversees a subscription-only fashion project entitled HabibWear. 
Bibliography 
Ecology of Secrets (2013)
ephemera (2014) 
Ultralife (2016)
Pull Factor (2016) 
retrodiction (2016)
Everyday Luxuries (2018)
26 Ideologies for Aspiring Ideologists (2018) 
New Adventures (2020)
Twenty Terrifying Tales from Our Technofeudal Tomorrow (2021)
Technofeudalism Rising (2021) 
Best Practices (2021) 
Still Dancing (2021) 
black pillows (2021)
Entropia: The Childhood of a Critic (2022)
Online Seminar TRANSFORMATIONAL GRAMMARS: A HISTORY OF LANGUAGE IN ART by Habib William Kherbek​
"This course examines the interplay of visual art and language over the last century. The course will begin by exploring the use and positioning of language in early conceptualism, and it will conclude by reviewing contemporary developments in the relationship between art, language, and machine learning systems. 

Views of the relationship of art and language have evolved considerably since the early days of conceptual art, during which the role of the title in an artwork came to take on an enhanced significance. The dialogue between, and about, language and visual art has involved various partisans, some arguing that language and art are inimical to each other, others that they are part of a continuum, other still contending that they are all irreducibly entangled. The course will examine these historical philosophical positions, and involve readings from the philosophy of language as well as art theory. 

Works and artists to be discussed in the course will include Marcel Duchamp, Marcel Broodthaers, Art and Language, Joseph Kosuth, Jenny Holzer, Mira Schendel, Ryan Trecartin and Lizzie Fitch, Laura Owens, Hito Steyerl, and many others." (Text by courtesy of Habib William Kherbek, photo: Habib William Kherbek during his lecture at BAI, April 2019)
BENEFITS
Participants will develop an integrated understanding of the relationship between art and linguistic theories. 
Those taking the course will be given the opportunity to develop pieces of writing and artworks related to the title with direct engagement with course organiser.
The course will offer a wide range of primary source materials for participants to engage with to develop both critical reading and discursive skills. 
Min. seats: 5 | Max. seats: 30 | Language: English
Save the dates in your calendar
The dates for the live lectures for this course will be published soon. You will also receive an email reminder for each video conference before it takes place.
Recording of Live Sessions
We record the live sessions so that they remain available for a logged in course participant until one week after the last session.