Get Started
This course is currently closed
Please note that BAI will record the live sessions and check before booking a course the technical requirements as listed below.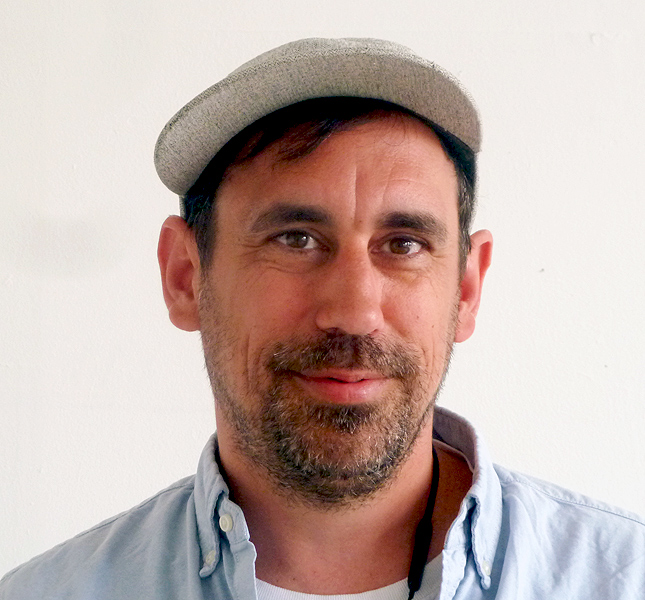 In his videos, photographies and installations, Niklas Goldbach is involved in the relation between architecture and necropolitics within modern traditions and postmodern cities. Established between reality and fiction, Goldbach's works use architectural concepts and elements to create ambiguous perceptions of man-made environments. He presented his works in numerous solo shows, group exhibitions, and festivals in venues such as the Museum der Moderne, Salzburg, Museo Reina Sofia, Madrid, Mori-Art Museum, Tokyo, Neuer Berliner Kunstverein n.b.k., documenta 14 public programs, Berlinische Galerie – Museum of Modern Art Berlin, Cornerhouse, Manchester, National Taiwan Museum of Fine Arts, Centre Pompidou, Paris, Houston FotoFest Biennial, Bergen Assembly, Württembergischen Kunstverein Stuttgart and the Short Film Festival Oberhausen.
www.niklasgoldbach.de
Online Seminar PLAYTIME: Photography and the City by Niklas Goldbach
"We move through the city, we live in houses. Architecture is all around us, and always influencing our lives. Cities can provide safety, or they can be a threat; they carry uncountable stories, and they transport history. The connection between photography and architectural space is as old as the medium of photography itself: the oldest surviving camera photograph shows parts of the buildings and surrounding countryside of Le Gras, the estate of French inventor Nicéphore Niépce, as seen from a high window. Louis Daguerre shot his famous earliest known photograph of a person from a "View of the Boulevard du Temple".
With a series of 4 live sessions with lectures and assignments spread over the course duration of four weeks, we will explore the limits and possibilities of photography as an artistic medium. We will discuss the history of the medium and some of its protagonists. 
Through the lens of your cameras, we want to use the architecture of your city as a backdrop or even as the protagonist of your interest. The choice of your location can range from a room to a specific street, it can be an architectural style, or a sociological observation in a specific part of town. Your approach can be personal or documentary, it can be conceptual, performative or fictional. 
We will discuss the different subgenres and approaches of photography which often overlap: street photography, documentary photography and architectural photography. As a guideline, specific perspectives on your city are developed and implemented on concrete tasks: each lecture concludes in an exercise, which the participants can use as a guideline or inspiration for their next project. The assignments will be completed over the course of one week and have to be uploaded before the next session: they will be presented and discussed within the group. (Text & image by courtesy of © Niklas Goldbach)
BENEFITS
In this course you will expand your knowledge about the history of the medium as well as about the various variations of urban and architectural photography by learning how apply different conceptual, theoretical and technical aspects to your projects.
Each session tries to address a specific theme from different angles by providing you insight into the work of other artists and historical photographers by offering you an enriching and inspiring conceptual framework that can be applied to your own individual creative process.
A weekly assignment and suggested literature will accompany you through your week (for most assignments it is highly recommended to photograph on more than one day a week!)
Reference materials (essays, book excerpts, web links) will be provided. You will also have the opportunity to share collectively your thoughts and concerns as creators and open up discussions about your ideas in our FORUM.
For the last session of the course you will have the opportunity to develop and present an individual artistic project by applying and combining the historical, conceptual, theoretical and technical aspects presented and discussed in the weeks before.
Explore the medium PHOTOGRAPHY
Expand existing interests
Advance your creative skills
Min. seats: 5 | Max. seats: 30 | Language: English
Save the dates in your calendar
The live sessions for this course will be given on Tuesday August 16, 23, 30 & September 06, 2022, each day from 4 – 6 pm (Berlin time). You will also receive an email reminder for each video conference before it takes place.
Recording of Live Sessions
We record the live sessions so that they remain available for a logged in course participant until one week after the last session.