Get Started
This course is currently closed
Min. seats: 5 | Max. seats: 30 | Language: English
Become familiar with many of the key discussions relating to the production and distribution of contemporary moving image.
Be able to contextualise these within historical movements and to think critically about how these relate to other forms such as poetry, prose and theory.
Have the opportunity to begin synthesising these ideas in their own work through the practical assignments, leading to development in their artistic practice.
Meet and collaborate with likeminded peers, and to receive feedback and guidance from established artist filmmakers and writers.
Get exclusive access to a series of internationally renowned artists' films that are currently unavailable to the general public.
Online Course LOVE ME THROUGH THE SCREEN: Contemporary Moving Image Practices by Sophie Lee
"Daily life unfolds before the glow of the screen. As the auto-fictive turn merges with the ascendence of an attention economy, we are all tasked with narrating our lives in real-time. Experience becomes content, subjectivity our cultural and social capital. What impact does this have on artists' moving image practices?
Over a series of lectures, screenings and seminars we will cover theories of post-cinematic affect; the politics of domestic space on screen; cinema and embodiment; and the role of sound. In addition to contemporary and historical works of film and video, we will draw widely on cultural theory, poetry, fiction, and Hollywood cinema. We will focus particular attention on Queer and feminist filmmaking practices.
The course combines a discursive approach with a practical component, with participants undertaking a small moving image assignment each week. Participants will then have the opportunity to share and receive feedback with the group.
This course is for artists, writers, filmmakers and curators, and anyone else hoping to either gain new knowledge or build upon existing skills in the area of moving image. All levels of experience are welcomed. Class time will not include technical instruction, however participants are encouraged to work with whichever tools they feel comfortable with, for example a smart phone. Participants who have experience and access to other cameras are also welcome to make use of these. Viewing materials for the course are subject to minor change." (Text & photo by courtesy of Sophie Lee)
Your BAI Online Course Instructor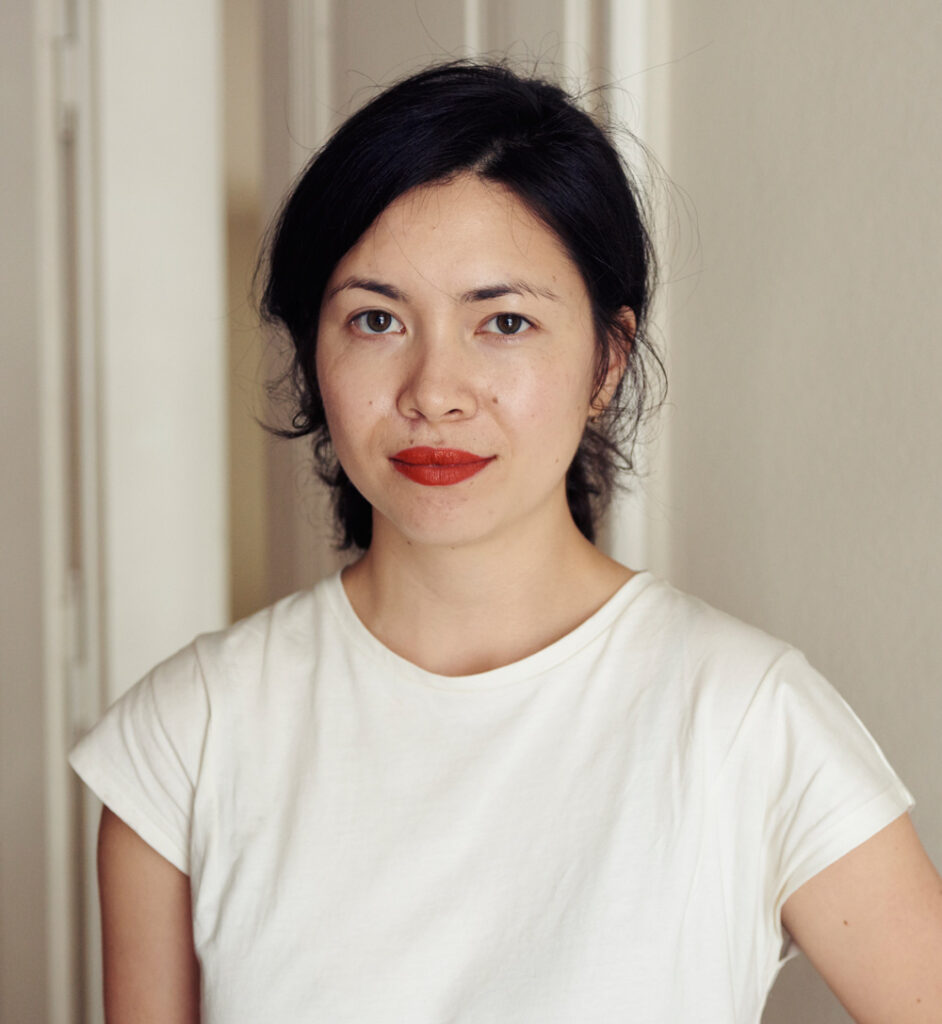 Sophie Lee (*1988) is an artist and filmmaker.
Her expanded moving image works reject linear narratives, instead combining emotional and fictive registers towards an affective storytelling. After studying at Slade School of Fine Art, London (Ba) (2012) she completed a two year residency at de Ateliers, Amsterdam (2016 – 2018). In 2018 she was a participant at Skowhegan residency, Maine.
Recent exhibitions include Kunstfort Museum (Solo) (Kunstfort, NL); Royal Palace Amsterdam (Amsterdam, NL); Artists Unlimited (Solo) (Bielefeld, DE); Amsterdam Art Weekend (Amsterdam, NL); The Whitstable Biennale (Whitstable, UK); PS120 (Berlin, DE); Rogers Office (Los Angeles, USA); Yaby (Duo) (Madrid, ES); Zona Mista (Duo) (London, UK); November Film Festival (London, UK). Lee is currently supported by the Mondriaan Fonds.
www.sophielee.info
Save the dates in your calendar
The live sessions for this course will be given on Tuesday May 30, June 06, 13 and Monday June 26, 2023, each day from 4 – 6 pm (Berlin time). You will also receive an email reminder for each video conference before it takes place.
Recording of Live Sessions
We record the live sessions so that they remain available for a logged in course participant until one week after the last session. Please check before booking a course the technical requirements as listed below.