Ralf Schmitt (*1964) lives and works in Berlin. From 1985 to 1989 he studied communication design at the Fachhochschule Würzburg and from 1989 to 1995 fine art at the Städelschule in Frankfurt am Main under Prof. Hermann Nitsch. From 1998 to 2008 he ran the project space "Förderkoje®" in Berlin. From 2005 – 2015 he was the co-founder, managing director and co-director of PREVIEW BERLIN ART FAIR. From 2008 – 2015 he was the founder and artistic host of "MyVisit.to". He is one of the initiators of the BERLIN ART WEEK established in 2012, as well as of ART WEISSENSEE 2014/15. From 2013 – 2016 he was teaching at the Weißensee Kunsthochschule Berlin. Since 2015 he has been the co-founder, managing director and co-director of BERLIN ART INSTITUTE.
www.foerderkoje.de
www.MyVisit.to
www.previewberlin.com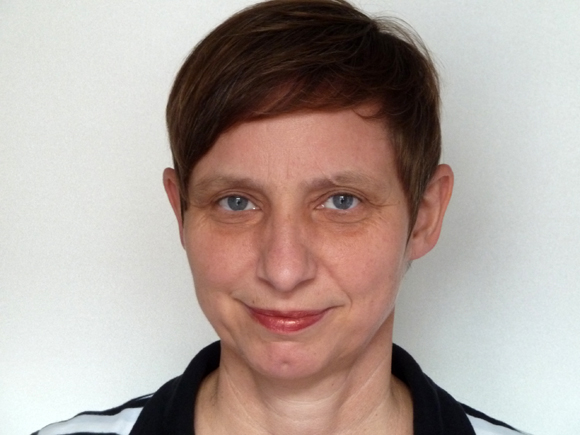 Stephanie Jünemann (*1963) lives and works in Berlin. From 1989 to 1995 she studied fine art at the Kunsthochschule of the University of Kassel in the interdiscipliny class of Prof. Norbert Radermacher and attended philosophical lectures and seminars held by Prof. Dr. Hannes Böhringer. She has been living and working in Berlin since 1997. From 2000 to 2006 she worked as an artistic research assistant with Prof. Norbert Radermacher at the Kunsthochschule Kassel and from 2010 to 2012 as substitute professor in the basic class. From 2009 – 2014 she was also active in the area of art and education at schools in Berlin, where she realized artistic projects with children and youths. Since 2015 she has been the co-founder, managing director and co-director of BERLIN ART INSTITUTE.
www.SJuenemann.de
www.Ku-Bi.st
We work together with a pool of artists, curators, critics, and authors. Based to the specific needs and interests of the participants of the studio program, we invite them to deliver guest lectures, discuss artistic work, or hold seminars. The guest lecturers from different artistic disciplines work with various media including
painting, sculpture, drawing, film/video, installation, architecture, photography, illustration, intervention,
and
performance
.
Born 1967 in Cologne, Germany
Jens is a founding partner of Casper Mueller Kneer based in London and Berlin. His work includes the seat of the publisher DISTANZ in Berlin, the bunker conversion BOROS COLLECTION / SAMMLUNG BOROS, and WHITE CUBES´s largest venue in Bermondsey Street, London.
Besides his work in practice Jens gained strong and extensive teaching experiences. He was a tutor at RWTH Aachen, taught at TU Berlin, was a Unit Master within the AA Berlin Laboratory of the Architectural Association. At Brandenburg University of Technology BTU Cottbus he held a Professorship, chaired Contextual Design, directed an international postgraduate architectural design programme, and lectured on the correlation of progressive heritage conservation and architectural design in an experimental and transdisiplinary format.
Jens studied architecture at RWTH Aachen, and was employed in severals architectural offices before co-founding his first own practice Realarchitektur in Berlin in 2003. In 2010 Jens joined forces with Marianne Mueller and Olaf Kneer to establish Casper Mueller Kneer in London and Berlin. Their practice puts focus on spaces for the arts, culture and fashion, and their respective protagonists.
Jens lives and works in Berlin, Germany
1972 born in Braunschweig, lives and works in Berlin since 1998
1994–1997 Burg Giebichenstein, Hochschule für Kunst und Design Halle
1997–1998 École supérieure des Arts Décoratifs de Strasbourg
2000 Glasgow School of Art
1998–2003 Kunsthochschule Berlin-Weißensee, Diplom und Meisterschülerin
Grants & Scholarships
2017 Mathilde-Planck-Programm, Lehrauftragsstipendium, Hochschule Pforzheim
2013 Artist-in-Residence Stipendium »sommer.frische.kunst«, Bad Gastein
2008 Projektstipendium, DA, Kunsthaus Kloster Gravenhorst, Hörstel
2003 DAAD-Stipendium für Buenos Aires
2002 Erster Preis für Zeichnung, Birkner-Stiftung, Leipzig
2000 Erasmus-Stipendium für Glasgow
Teaching & Art Mediation
2017–2018 Lehrauftrag für Zeichnung, Fakultät Gestaltung, Hochschule Pforzheim
2017 Workshop »Experimental drawing«, Akademie Schloss Rotenfels
2015 Künstlerische Bildungsarbeit in ausserschulischen Einrichtungen
2001–2011 Kunstvermittlung in Galerien (Deutsch/Englisch)
Public Collections
Sammlung des Deutschen Bundestages, Berlin
Columbus Art Foundation, Ravensburg
SØR Rusche Sammlung, Oelde/Berlin
Studio Program
The team of the BERLIN ART INSTITUTE offers a professional studio program!
studio workplaces | individual and group meetings | lectures | visits | seminars
Studio Program